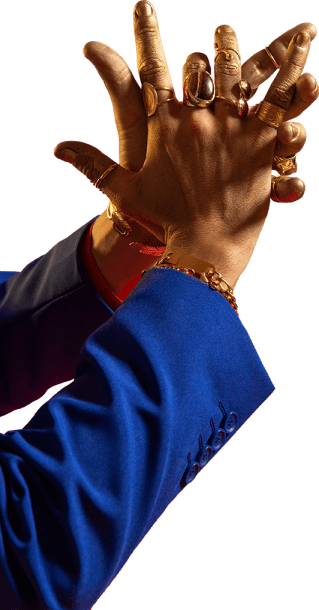 JALEOS JONDOS
"A journey which takes flamenco from its essence to its cutting-edge present" Daniele Finzi Pasca
Jaleos Jondos is the new contemporary flamenco show created and directed by Daniele Finzi Pasca (director of Cirque du Soleil shows such as Corteo and Luzia), with direction and musical production by numerous Latin Grammy winner Javier Limón (Lágrimas Negras), choreography by José Maldonado and set design and costumes by the MAX theater award and artistic director of LETSGO, Felype de Lima.
This new LETSGO production, originally conceptualized by Iñaki Fernández, CEO and creative producer of the show, will transport the viewer from the origin of the gypsy diaspora to the new electrified sounds of current flamenco. A journey that teachers Finzi Pasca and Limón have taken, honoring the historical tradition of the 12 styles of flamenco and dividing the show into the 4 seasons of the year. This journey begins in the depths of winter, where soleares and seguiriyas will sound, and culminates with the arrival of bright spring, where fandangos and sevillanas will shine.
The scenery and costumes by Felype de Lima reflect a combination of pure blues that transform into dazzling golds and passionate reds as we progress on the journey. The chromatic selection is a reflection of the sea, the mountains and the passion of the gypsy people, who represent this culture from its origin in the Far East to its establishment in our fields to the rhythm of tanguillos and alegrías.
A show led to dance by the immense art of the great Carmela Greco, who in her role as matriarch transmits all the passion and tradition of this ancient art, accompanied by artists such as Saul Quirós on singing and Antonio Sánchez on guitar.
Jaleos Jondos is not just another flamenco show in the city of Madrid. Jaleos Jondos is a groundbreaking, profound and eclectic proposal that will transform Madrid culture and those who enjoy it.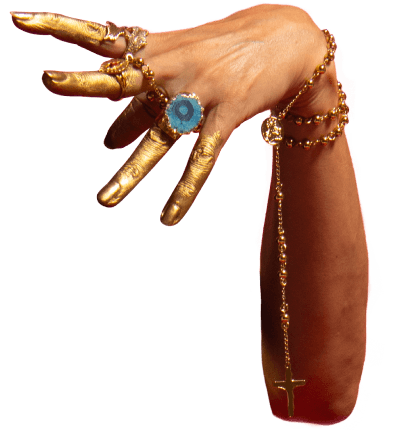 LOCATION
TIMETABLE
Wednesday and Thursday at 8 p.m.
Friday and Saturday at 7 p.m. and 9:30 p.m.
Sunday at 7:30 p.m.
MORE INFORMATION
Recommended age for over 16 years of age. Children under 16 years of age must be accompanied by an adult. At the end of the show they will not be able to remain in the venue.

All attendees, regardless of age, must purchase their ticket in order to access the show.
Duration: 70 minutes of show (without breaks).

The gastronomic service (Tapas Menu or 4 Seasons Menu) will only be possible for groups of more than 15 people. To do so, please contact us here.
It is recommended that the rest of attendees arrive 30 minutes before the start of the show.
The cast is subject to change without prior notice.
The drinks included in the tickets will be wine/beer or soft drink/water.
Accessible for people with reduced mobility (PRM).
During the show, lasers and strobe lights will be used.
WHEN?
LETSGO brings together a combo of unbeatable artists, led in the creation and direction by Daniele Finzi Pasca, (Luzia and Corteo of Cirque du Soleil), inspired from an original idea by Iñaki Fernández, along with the direction and musical production of the winner of numerous Grammys Latinos, Javier Limón.
Art and passion in motion at the head of the incredible choreography by José Maldonado reflected in the costumes and set design of the MAX theater award by Felype in Lima.
A unique show that would not have been possible without Juan Herrera, flamencologist and our advisor in creative direction or Ernest Coll in Artistic Production and Coordination.
And as it could not be less, a cast that radiates flamenco in all its senses such as Antonio Sánchez, guitarist of the Paco de Lucía clan or the legendary dancer Carmela Greco, recognized by UNESCO as Spanish Heritage.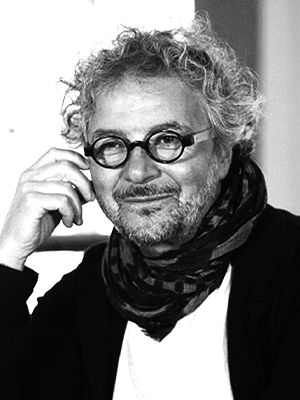 Daniele Finzi Pasca
Director
Daniele Finzi Pasca
Director
Playwright, stage director, clown, choreographer and cultural entrepreneur. He is co-founder of the Teatro Sunil in Switzerland, the Teatro Blu in Italy and since 2011 of the Compagnia Finzi Pasca with shows such as Ícaro or Nuda. He has written and directed works such as Corteo and LUZIA, two of the Cirque du Soleil shows, as well as the Closing Ceremonies of the Turin 2006 or Sochi 2014 Olympic Games. This show has been developed closely with the advice of his great friend, flamencologist Juan Herrera Salazar, by which flamenco was declared in 2010, Intangible Heritage of Humanity by UNESCO.
see more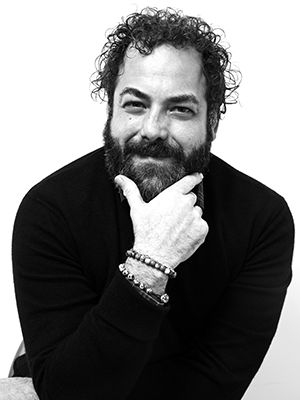 Iñaki Fernández Jiménez
Creative producer
Iñaki Fernández Jiménez
Creative producer
Iñaki Fernández is the creative soul and founder of Letsgo. His drive, innovative capacity and tireless energy have achieved the creation of some of the most innovative shows on the Spanish scene in recent years such as Tim Burton, El Laberinto; The Hole saga or the Lit Natures that illuminate Christmas.
Jaleos Jondos is his new contemporary flamenco creation, for which he has brought together the most innovative artists of flamenco and the performing arts to revolutionize the flamenco offer in the capital.
The work that marked a milestone in his career was undoubtedly The Hole, in 2011. A mix of club, theater and cabaret that gave rise to a saga with international projection that has traveled all over the world. In 2022 he reached another step in his career with Tim Burton's creation, The Labyrinth, a dream come true that is currently touring Europe.
Furthermore, Iñaki, through Letsgo, has been the catalyst for Spanish adaptations of such emblematic musicals as The Phantom of the Opera, Young Frankenstein or The Addams Family, helping to position Spain as a standard bearer of musical theater in Europe.
Iñaki's innovative capacity has led him to create emblematic image and sound shows such as Naturaleza Encendida and to be the promoter of Espacio Ibercaja Delicias, one of the nerve centers of Madrid leisure.
Enterprising, energetic, daring, creative and with an essential point of healthy madness, Iñaki Fernández is an expert in successfully combining entertainment and profitability.
see more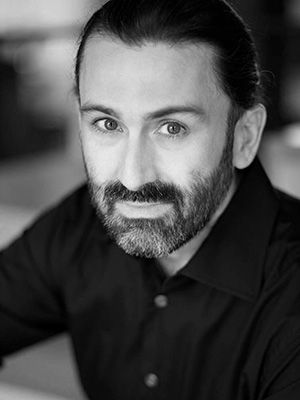 Javier Limón
Musical Direction and Production
Javier Limón
Musical Direction and Production
Composer and Music Producer specialized in flamenco, jazz, Latin jazz and world music. He has produced for artists such as Alejandro Sanz, Paco de Lucía, Joaquín Sabina and Estrella Morente, and worked with film directors such as Fernando Trueba and Pedro Almodóvar. ​More than 1000 musicians in his more than 100 productions with which he has won 11 Latin Grammys, more than 20 gold and platinum records, the ONDAS award, the Rolling Stone award and the United Nations Women Together award.
see more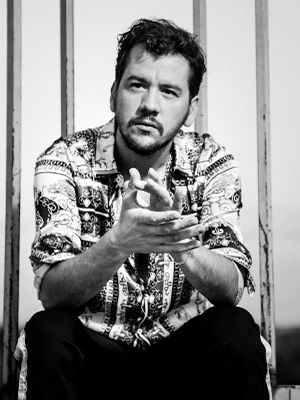 José Maldonado
Choreographer
José Maldonado
Choreographer
Barcelona dancer and choreographer, who combines flamenco, dance and plastic arts in his creations. His professional career goes hand in hand with artists such as: Manuel Liñán, Rafaela Carrasco, or Antonio Canales, among others.​​ With numerous awards and recognitions such as the Breakthrough Artist Award at the Jerez Festival 2019 or the Soloist Choreography Award at the Madrid Spanish Dance and Flamenco Competition in 2013, he combines his work in companies with some of the best national tablaos.
see more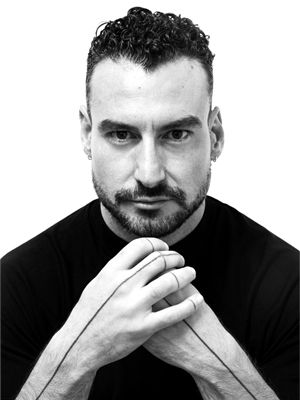 Felype de Lima​
Set design and costumes
Felype de Lima​
Set design and costumes
Specialist in new stage experiences, with a long career in international projects and winner of the Max awards. Throughout these years he has collaborated with different directors, choreographers, musicians and exhibition curators such as Tomaž Pandur, Ara Malikian or Chevi Muraday, among many others. He is currently creative director of Letsgo Company, responsible for the scenography of all projects where we must highlight Tacones Manoli, Naturaleza Encendida or his latest great international success, Tim Burton's immersive exhibition the Labyrinth.​
see more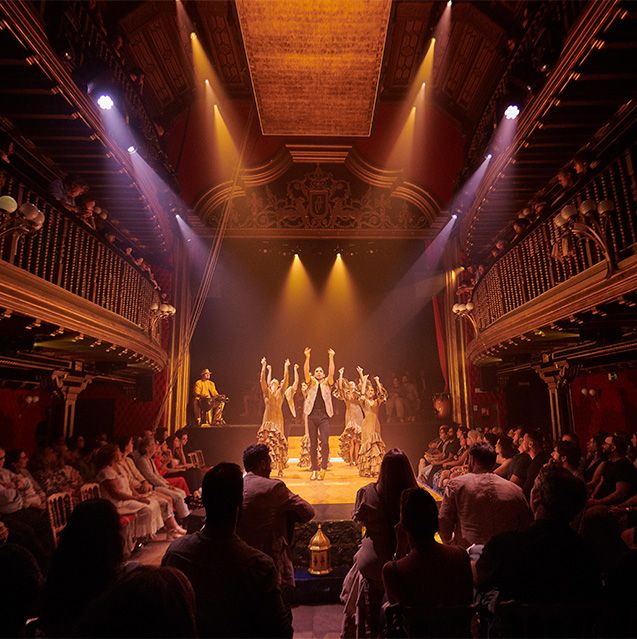 Teatro Magno, is one of the most emblematic buildings of the city for its more than one hundred years of history. Its origin dates back to 1907 when it was built as a hall for cultural events under the name of "Salón Madrid".
After its first ten years, it renewed its essence to become a fronton hall for young ladies, a completely new place in the heart of the capital where women could enjoy this sport. It wasn't long until in 1920 when His Majesty Alfonso XIII, in love with the great actress of the time, Carmen Ruiz Moragas, decided to give her this room, renaming it Teatro Rey Alfonso. It was during this period that she returned to her roots and divided the floors to offer a variety of shows, fronton training and even an apartment where the renowned artist lived.
Among its historical landmarks, the room has housed from a Cinema X to the Cha Chá club in the 2000s, managing to establish itself as one of the strategic enclaves of the capital.
Nowadays, Teatro Magno is the house par excellence for flamenco shows and other disciplines and continues to be one of the most frequented nightclubs of the Madrid nightlife.
Thus, Jaleos Jondos arrives at its mythical stages to take a step forward and awaken a new concept of this ancient style in Madrid.
Calle de Cedaceros 7, 28014, Madrid
How to get there
Bus
Lines 002, 5, 15, 20, 51, 53, 150, M1
Metro
Line 2: Sevilla Station / Line 1, 2 y 3: Sol Station
Parking
Parking Alsepark (C. de Alcalá, 27, 28014 Madrid)
Parking Cedaceros Madrid (C. de Cedaceros, 6, 28014 Madrid)
Parking Centro Canalejas (C. de Alcalá, 17, 28014 Madrid)
Cercanías RENFE Sol Station
BiciMad
Stations:
Sevilla (Calle Alcalá nº 27)
Puerta del Sol A (Puerta del Sol nº 1)
Puerta del Sol B (Puerta del Sol nº 1)
Producer

Official Ticketing Partner

Colaborates